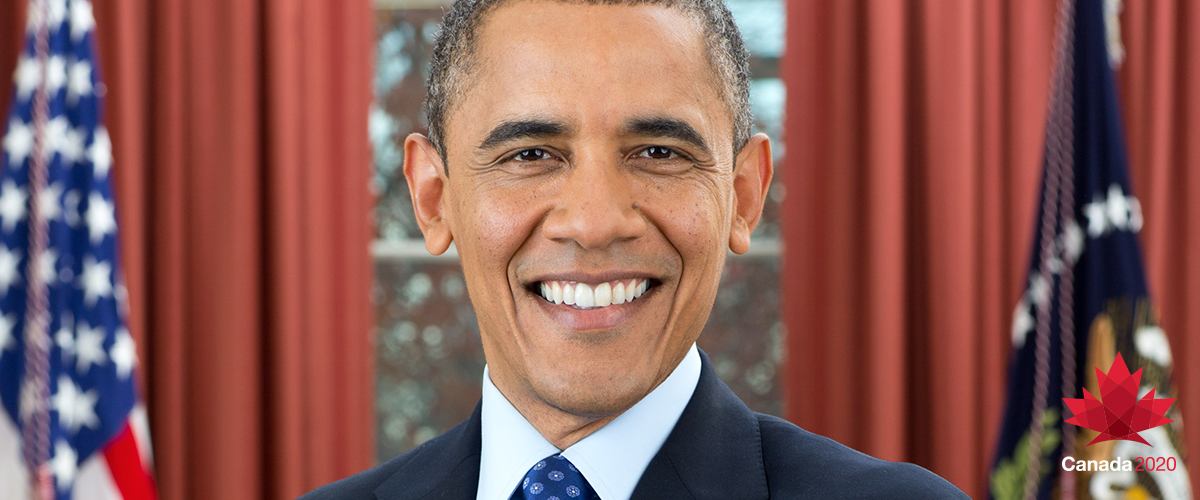 23 April 2019 (Ottawa)
Canada 2020 will host former U.S. President Barack Obama in Ottawa on May 31st, 2019.
From Tom Pitfield, Chairman of Canada 2020:
"We're thrilled to welcome President Obama back to Canada 2020's stage in our nation's capital.

President Obama is a generation-defining political leader, and an inspiration to millions around the world. Canada 2020 is thrilled to help spread his message of civic engagement, community leadership and tolerance.

Our goal is to deliver a truly memorable live event experience for Ottawans of all backgrounds."

The event will be hosted at the Canadian Tire Centre, where President Obama will engage in an on-stage Q&A.
Tickets will go on sale on Friday, April 26th, at 12 PM Eastern. Tickets can be purchased by visiting www.Ticketmaster.ca, www.canadiantirecentre.com, in person at each of The Sens Store at Carlingwood Mall, Place d'Orléans and in the ByWard Market, and at the Canadian Tire Centre box office.

Applications for press accreditation must be sent to [email protected] by May 3rd, 2019, and will be reviewed and approved in advance of the event. Please note that we will not be granting accreditation to radio or television broadcast applicants.
For more information, visit www.canada2020.ca/obamainottawa